Not only are spam texts and calls annoying, but they can put your data and information at risk. To help, we have a guide on how to stop spam texts.
---
They're about as welcome as robot calls and junk mail — spam text messages.
They show up as unwanted and unexpected text messages on our phone screens. That's aggravating enough, but it gets worse. Whoever is sending you a spam text message is likely trying to defraud you.
Most spam text messages aren't coming from another phone. They're often originating from a computer and being delivered to your phone — at no cost to the sender — via an email address or an instant messaging account.
Besides being painfully annoying, spam texts pose the risk of exposing you to identity theft, installing malware on your device, and accessing your personal information. It's illegal to send unsolicited commercial text messages to a wireless device unless the sender gets your permission, according to the Australian Communications and Media Authority.
Don't despair. You can reduce unwanted text messages and help prevent them from showing up on your phone and other mobile devices. Read through this guide to learn the do's and don'ts of dealing with spam texts and how to stop spam texts for good.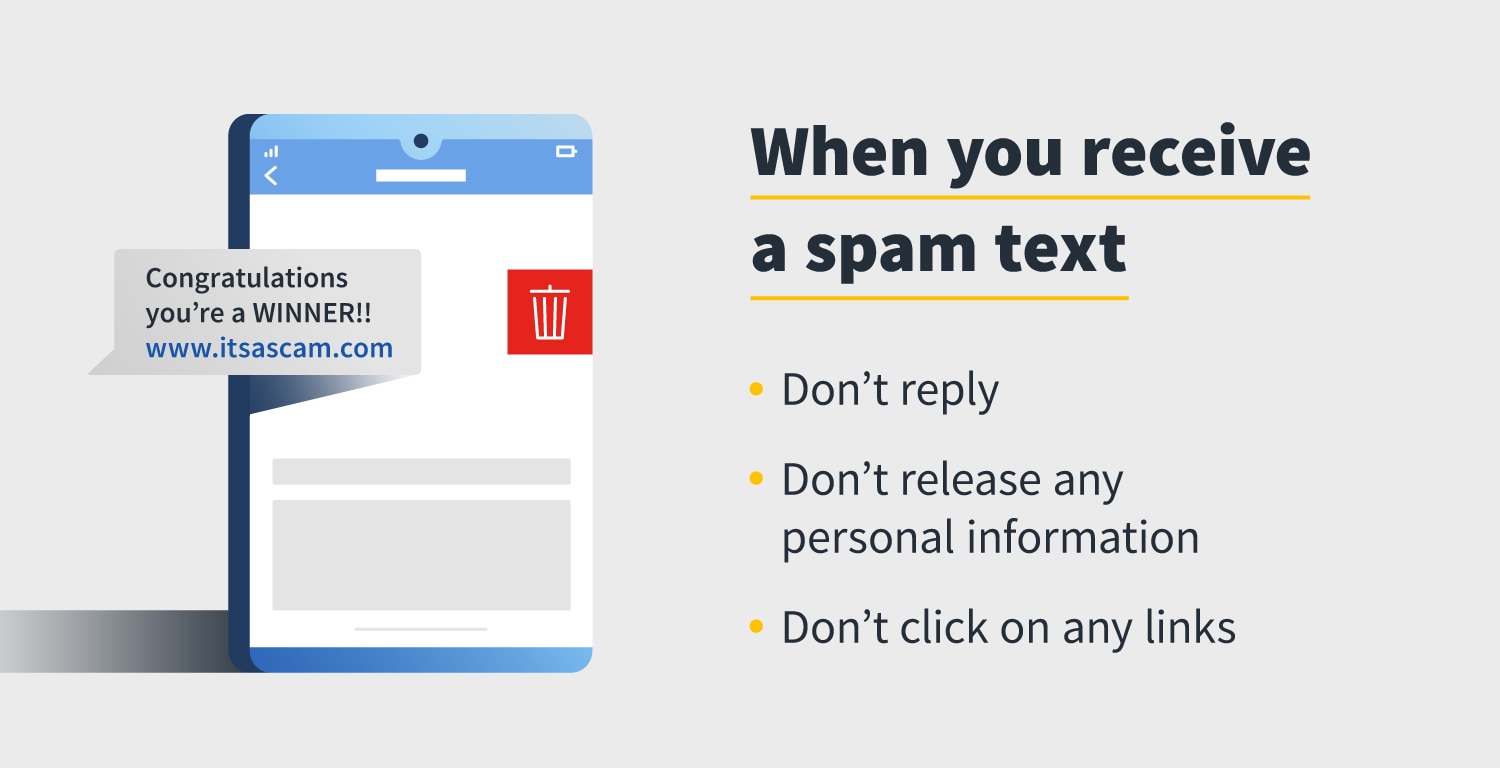 1. Don't reply directly to any spam text message
Directly replying to a spam text message lets a spammer know that your number is genuine. What happens next? They can sell your phone number to other spammers who might bombard you with promises of free gifts and product offers.
2. Treat your personal information like it is cash
Spam text messages may lure you into disclosing personal information like how much money you make, how much you owe the bank, your Medicare number and credit card details. Most legitimate companies do not request personal information like passwords, account details, and other personal details via text message.
When in doubt, look up the company phone number, call them and verify if a legitimate request was made. Don't call the number sent in the text message.
3. Don't click on any links in the text message
Clicking on a link in a spam text message could install malware that can collect information from your phone. It can take you to spoof sites that look real but are designed to steal your information. Malware can also slow down your cell phone's performance by taking up space on your phone's memory. Once the spammer has your information, it can be sold to marketers or, worse, identity thieves.
It can also lead to unwanted charges on your mobile phone bill. Your mobile provider may charge you for receiving a text message, regardless of whether you requested it.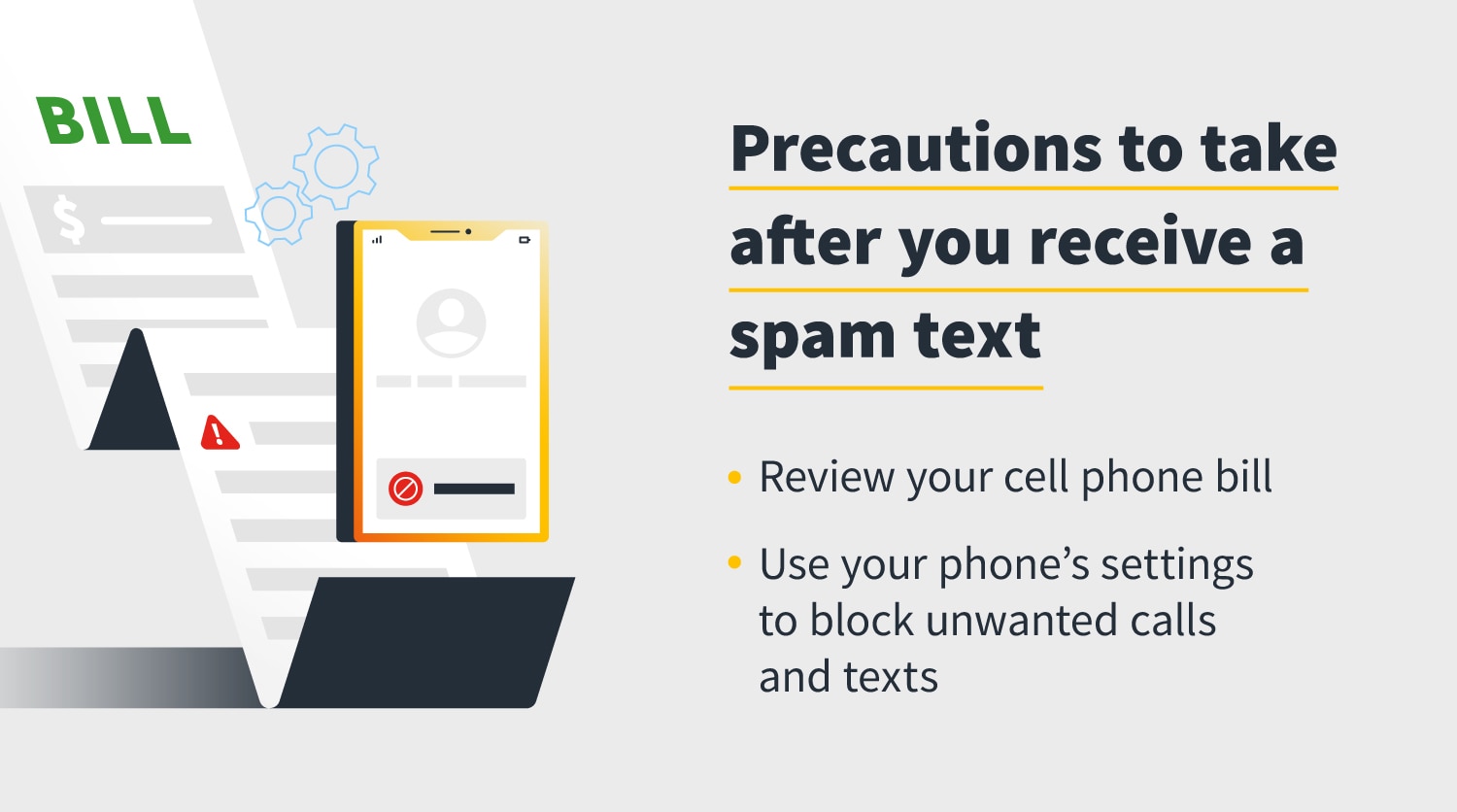 4. Do review your mobile phone bill regularly
It's smart to check your phone bill regularly to make sure it reflects the correct amount. If there are charges that don't look right, call the phone company and find out if you're receiving or sending spam messages from your phone.
5. Do check your phone's settings
Your phone probably has built-in features to help block unwanted calls and text messages. Type in "block" using your device's search function.
For Android phones, look for the three dots in the top right-hand corner of your text. Click on it and select "People" and "Options." Next, select "Block" to stop receiving spam text messages from that number.
For iPhones, click on the "i" in the top right-hand corner of the spam text. Next, click on the number and select "Block."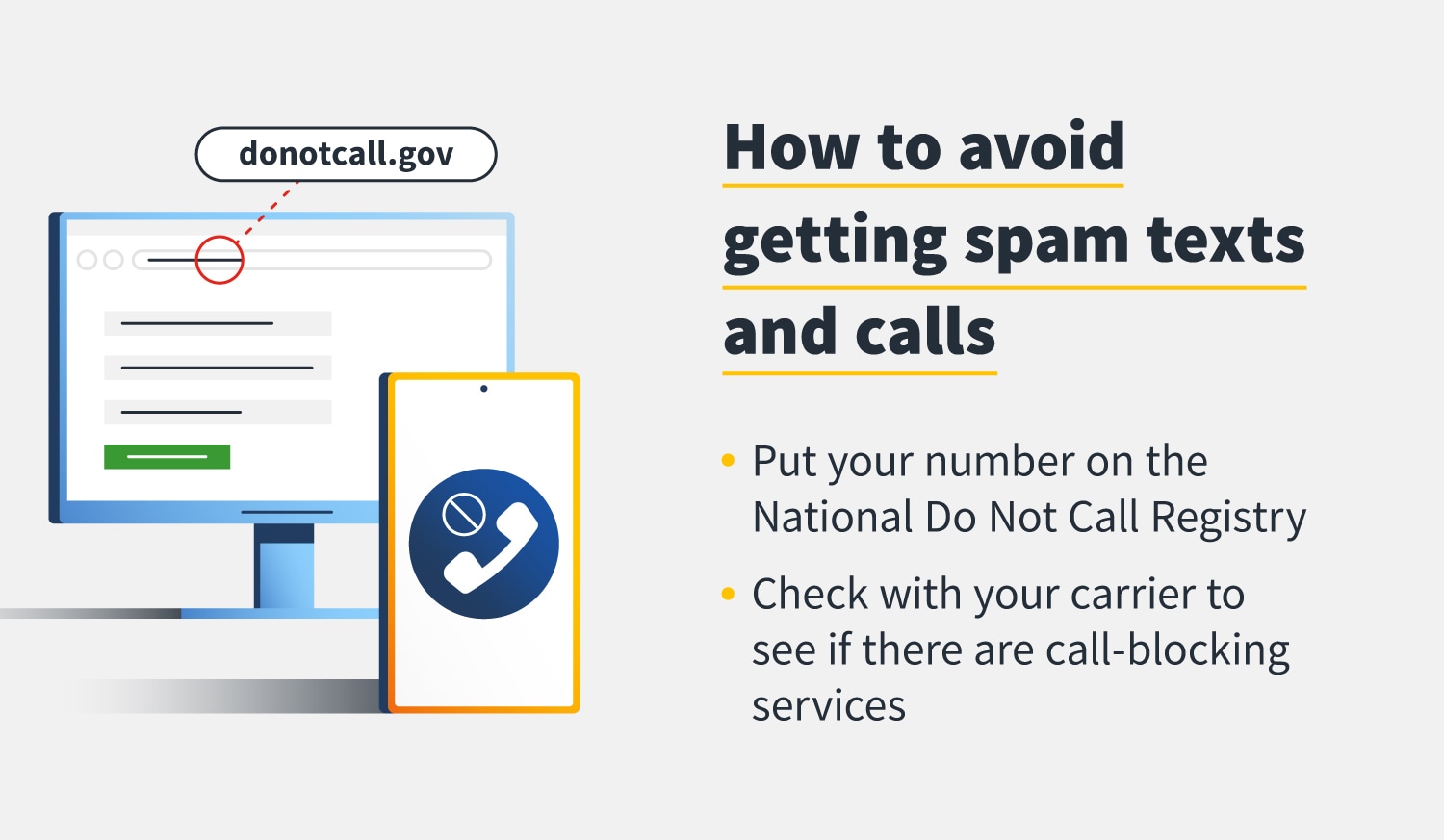 6. Do place your mobile phone number on the Do Not Call Registry
Wondering how to stop spam calls? Adding your phone number to ACMA's Do Not Call Registry lets you opt you out of receiving most telemarketing calls. If you receive an unwanted call after your number is on the registry for 31 days, you can report it to the ACMA.
7. Do check to see if your mobile phone provider offers a call-blocking service
Most major mobile service providers offer call-blocking services or plans that let you block phone numbers from unknown callers for a specific period of time. You can also see if one of the third-party call-blocking apps and services will work with your provider's wireless service.
Wondering how to block text messages? These call-blocking services or apps can usually block texts as well. 
Some third-party call blocking apps* include:
Hiya
Robokiller
Truecaller
8. Do report spam texts to your mobile phone provider
How to stop spam texts through your specific mobile phone provider? Follow the steps below.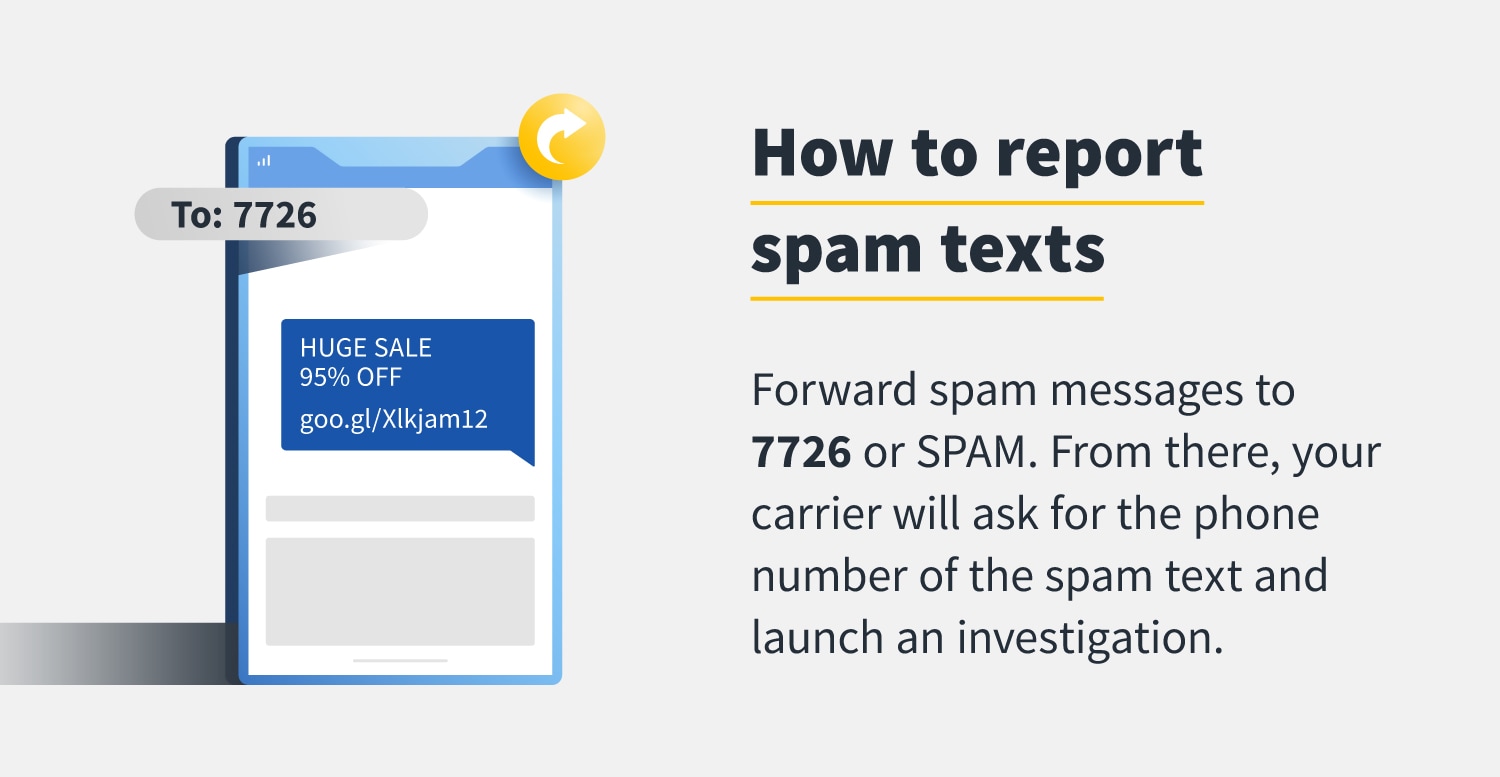 How to report spam text messages to Telstra
Telstra advises that you do not respond to the text message. Go online and fill out a Misuse of Service form. If Telstra can assist, they will follow up via email.
How to report spam text messages to Vodafone
Vodafone have a variety of options available for reporting spam. You can give them a call on 1300 650 410. You can also email a screenshot of the message to fraud@vodafone.com.au. Vodafone also recommend reporting all scams to ACCC Scamwatch. Visit the Vodafone website for more information.

How to report spam text messages to Optus
Optus requests that users report spam text messages to ACCC Scamwatch. Visit the Optus website for more information.
When it comes to text messages and security, using a little common sense and making the most of your phone's and moble provider's privacy features can help you handle spam messages more efficiently. Now you know how to stop spam texts, be sure you are covering all your bases by taking the necessary precautions to keep your online activity and identity safe.
* The inclusion of websites, apps, or links does not imply endorsement or support of any company, material, product, and/or provider listed herein.
Editorial note: Our articles provide educational information for you. Our offerings may not cover or protect against every type of crime, fraud, or threat we write about. Our goal is to increase awareness about Cyber Safety. Please review complete Terms during enrollment or setup. Remember that no one can prevent all identity theft or cybercrime, and that LifeLock does not monitor all transactions at all businesses. The Norton and LifeLock brands are part of Gen Digital Inc. 
---