Learn tips to keep your personal information and online data safer as America plans for life after the COVID-19 shutdowns.
---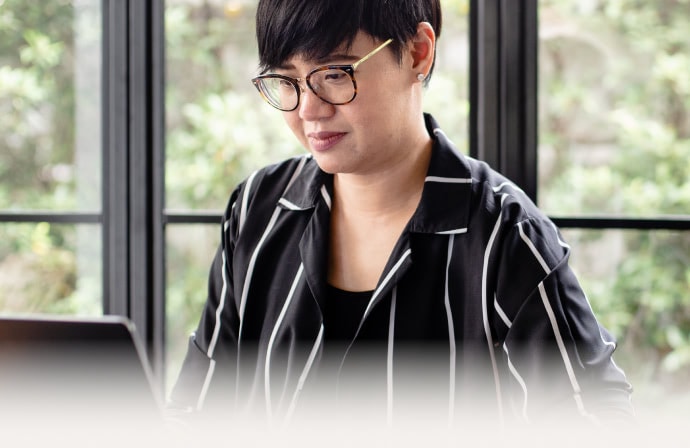 Try Norton 360 with LifeLock Select FREE 30-Day Trial*

30 days of FREE* comprehensive antivirus, device security, online privacy, and identity theft protection with LifeLock.
Join today. Cancel anytime.
*Terms Apply
It's happening slowly in some parts of Australia and faster in others. States are slowly reopening their economies. This could mean big changes for you: You might have to return to your office, at least part of the time. Your local gym might reopen. You might be able to schedule that long-awaited haircut.

But as life inches back to something at least approaching normal, your exposure to online scams, public Wi-Fi attacks, and video-chat hacks won't lessen. In some cases, it could possibly increase.
What steps can you take to protect your laptops, smartphones, and other devices against cybercrime? What strategies can you rely on to help protect your identity and financial information when browsing your favourite websites?

Here are some ideas to keep your personal information and online data secure as Australia plans for life after the shutdowns.

1. Watch out for online scams
Cybercriminals have taken advantage of the COVID-19 pandemic, exploiting both the fears and good nature of victims. Some peddle fake coronavirus cures, for a high price. Others are promoting protective equipment that doesn't protect you from anything.
And with people stuck at home and spending more time staring at their screens, these cybercriminals have had plenty of possible victims.
This won't change as states gradually reopen their economies. These scams might even increase. Many people will worry even more about their safety as they return to work, retailers, and restaurants. They might be more likely to fall victim to online scams selling miracle COVID treatments, all-powerful disinfectants, and ultra-strong masks "guaranteed" to keep them safe from the virus.
Remain on the lookout, then, for scammers as you return to work and a more normalized life.
Don't send money for cures, equipment, or treatments claiming to cure or treat COVID-19. There is no vaccine yet for the virus. There's also no approved treatment for it.

Anyone promising otherwise is trying to scam you.
2. Don't give your money to fake charities, either
Criminals have been busy creating fake charities, too, during the COVID-19 pandemic. Preying on people's willingness to help others, these scammers reach out through social media, phone calls, or emails to request money for charities that don't exist.
Often, these fraudsters will create fake websites that mimic those of existing, reputable charities. Others will use names that sound uncannily like real charities.
Don't expect the fake charity scams to stop as shutdowns end. Economists predict that plenty of people will remain jobless even as the country slowly reopens. This means that the need for legitimate charitable organizations will remain high. Scammers, then, will continue to prey upon this need in their efforts to trick people into giving to bogus charities.
Scamwatch says that there are several warning signs of a fake charity. Don't give if someone calls you on the phone and pressures you to give money immediately. Real charities won't pressure you to donate on the spot.
Don't trust a "charity" that asks you to pay by wire transfer, cash, or through a gift card. Scamwatch says these are the payment methods favoured by scammers. Why? These payment methods are more difficult to trace and it is harder to recover any money.

3. Be on the lookout for spear-phishing attacks
Another scam to be on the lookout for as employees trickle back into their offices? Spear-phishing attacks designed to trick employees into surrendering company or personnel information.
Spear-phishing is a bit like traditional phishing attacks: A scammer tries to trick victims into giving up personal or financial information.
Scammers do this by sending fake emails that are crafted to look like they are from victims' banks, credit card providers, or government agencies. When victims click on links in these emails, they are taken to fake websites that request bank account information, PINs, or other information. With this information, scammers can then drain victims' bank accounts, run up their credit cards, or apply for new loans or credit cards in their name.

A spear-phishing attack, though, is more targeted: In these attacks, scammers go after one person, business, or organization. And before they make their attacks, they spend time researching their targets.
These attacks might become prevalent as people return to work. A scammer might send an email to a worker claiming to be the company's chief executive officer, president, or senior manager. This email might ask the employee for personnel records or documents containing company secrets. Thinking that the spear-phishing email is legitimately from a higher-up at the company, the employee may willingly provide the information.
It's important, then, for companies to train their employees to recognize phishing attempts. And company executives should make it clear that they will never ask for the most sensitive of company information through email. Finally, employees should be told to double check with CEOs, managers and principals before sending important information to them through email.
4. Connect safely through video chats
People under stay-at-home orders have turned to video conferences for everything from work meetings to virtual game nights with friends and even to remote doctors' visits. Don't expect this boom in video conferencing to end just because state economies are starting to reopen.
Many employees will continue to work from home even after the initial brunt of the pandemic passes. Some companies might embrace the idea of remote workers as a way to keep their offices safe and help with social distancing.
Doctors might still hold video conferences with patients who are worried about visiting their offices, while friends might continue to hold video chats instead of risking infecting each other with the virus.
It is expected that video conferences will remain popular even after the number of COVID-19 infections drop. And that could present opportunities for fraudsters.
Hackers can acquire the links to videoconferences to steal information such as the names, emails, and contact information of attendees. They can also spy on video conferences to acquire important and confidential company information. A hacker may also eavesdrop on your virtual doctor's visit to learn medical information that you might prefer remain private.
To help protect yourself, only use video conference services that rely on encryption to protect your privacy. This will scramble your session into a format that others typically won't be able to read. This can lower the risk that hackers will be able to access these sessions.
Be wary, too, of participating in sensitive video conferences, including remote doctor's visits, that are saved. When conferences are saved, this could leave opportunities for snoops to infiltrate them. Ask your video conference organizers if they plan to save your conferences. If they say they do, you might not want to participate until they agree to not record them.

5. Watch out for public Wi-Fi
As shutdown restrictions end, you might be eager to get out of your home and do your work or web surfing from your local public library, coffee shop, or bookstore. That's understandable. But be careful: public Wi-Fi is far from secure.
Hackers can easily track your activity while you are browsing the web or sending emails while using public Wi-Fi. That's because public Wi-Fi is notoriously insecure. It's possible that cybersnoops could view the websites you visit, capture the passwords you enter while logging into banking or credit card online portals, and even intercept any emails you send.
To stay safe, never log onto your banking or credit card sites while using public Wi-Fi. Avoid sending emails, too, or typing in passwords, payment card data or other sensitive information.
And if you want even more protection? Sign up for a virtual private network, better known as a VPN. When you do this, you'll first log in through your VPN before connecting to the Internet. The VPN then hides your IP address and encrypts the data you send and receive while browsing online. This creates a sort of tunnel that hides your activity from snoops.
Some VPNs are free, but they may not be as reliable as paid services. If you want to surf more privately from your local library or coffee shop, then, it's a good idea to consider investing in a paid VPN service. The privacy boost you receive could be worth the price.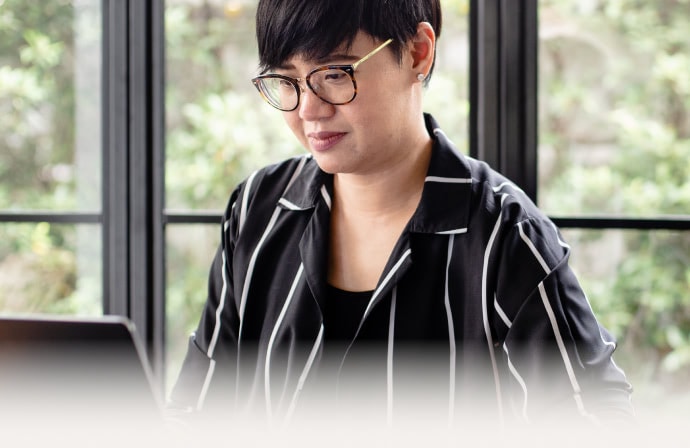 Try Norton 360 FREE 30-Day Trial*

30 days of FREE* comprehensive antivirus, device security, and online privacy.

Join today. Cancel anytime.
*Terms Apply
Editorial note: Our articles provide educational information for you. Our offerings may not cover or protect against every type of crime, fraud, or threat we write about. Our goal is to increase awareness about Cyber Safety. Please review complete Terms during enrollment or setup. Remember that no one can prevent all identity theft or cybercrime, and that LifeLock does not monitor all transactions at all businesses. The Norton and LifeLock brands are part of Gen Digital Inc. 
---