EOFY usually means organising tax returns for most working Aussies, but also means the chances of being targeted by cybercrime is higher with a lot more personal information being shared digitally. Learn how cybercrime could affect you at tax time, and our top tips to stay safer at tax time.
---
Working Australian respondents believe they are more susceptible to cybercrime around tax time, yet many are taking risks online and are not using adequate protection to help protect against identity theft and financial loss, reveals Norton LifeLock's Tax Time Survey.
With tax season upon us, it's important for Australians to remember that there are certain times throughout the year that pique cybercriminals interest in targeting Australians. Tax time is like Christmas to these crooks, as it brings with it an upswing in the amount of personal and financial information being stored and shared by Australians. Sadly, with some Aussies so willing to sacrifice online security in exchange for convenience, much of this information is so accessible it may as well be wrapped in a bow and placed under a digital tree.
After 2018 proved a bumper year for cybercriminals with Australians losing $1.3 billion (AUD) to cybercrime1 , 2019 could see a repeat performance if we don't learn to recognise the value of our personal data. There is good reason for the increased sophistication of cybercriminals' attacks and it's because personal data is incredibly valuable. From who we are to what we do, the searches we perform to the websites we visit, and the articles we read to what we buy online; the value of our personal information has reached an unprecedented level and cybercriminals will stop at nothing to get it. There is more at stake than mere money, Australians' digital identities are on the line.
While, at Norton LifeLock, we've found it encouraging to see that Aussies have started taking a more proactive approach to the security of their personal information, too many currently opt for basic forms of security and protection for their devices, if any at all. Sadly, the threat from today's sophisticated cybercriminals calls for a more comprehensive solution, and yet we know from Norton LifeLock2 research that almost half of working Australian respondents do not have comprehensive antivirus software solutions across any of their devices: personal mobile, laptop, tablet, or desktop computer.
Perhaps most importantly, Australians need to shake off the idea that cyberattacks are a thing that happens to other people. Our research has revealed that this attitude is pervasive, particularly among Generation-Z Australian workers, more than half of whom confess to having adopted this lackadaisical way of thinking, while many of them continue to engage in risky behaviours like sharing tax returns using public Wi-Fi.
While cybersecurity can certainly be a daunting issue, basic behaviours like proper password hygiene, using effective antivirus software, and vigilance when it comes to activities like online banking, can make all the difference. And at tax time, Australians should be particularly wary of emails, SMS's and phone calls claiming to be from the Australian Taxation Office (ATO). Over two-fifths of working Australian respondents claim to have been targeted by ATO impersonation scams in the past. If you're left in any doubt about the validity of any communication from the ATO, be sure to contact them directly via their fraud hotline.
To protect against cybercrime this tax time, here are my top tax time tips to protect Australians during EOFY 2019:
Be cautious of Australian Taxation Office (ATO) impersonation scams.
The Norton LifeLock survey found over two fifths (42%) of working Australians claim to have been targeted by scams – either phone, email or text scams – impersonating the ATO in the past. While 29% of Australian workers were targeted and did not lose personal data or money to this scam, over one in ten (13%) of workers who were targeted did.
Remember, the ATO may use letters, email, phone calls, or SMS to contact you for a number of reasons, but it will never ask for: your Tax File Number or bank details via email or SMS; it will never contact you using social media sites like Facebook or Twitter to ask for your personal information; nor will it send you an email from an unofficial email address. The ATO will most certainly never threaten taxpayers with gaol time nor ask for the tax debt to be loaded onto a prepaid card or gift voucher.
If you're not sure about the validity of any communication from the ATO, call them directly.
Take down their information, hang up, and call the ATO's office using a number from the official website or a previous letter you have received from the ATO to validate its identity and its request. You can also report suspected scam emails by forwarding them to ReportEmailFraud@ato.gov.au
Use comprehensive security software on your computer and backup regularly.
Norton LifeLock research found that 47% of Australian workers claim to not use a comprehensive security solution on their personal mobile, laptop, tablet or desktop computer. Yet, using robust security software, such as Norton Security Premium, to protect your home network and personal devices is the first line of defense against attempts by criminals to steal or compromise your personal information. Tax time should be an annual reminder to ensure subscriptions are up to date.
Look for misleading signals in an email and never open attachments if you are unsure.
52 per cent of working Australians claim to have received a fake phishing email scam, with one in ten (10%) losing money or personal information as a result. Key tell-tale signs that an email may be illegitimate include: incorrect logos within the email; the communication does not address you as the recipient by name; it is not sent from a legitimate vendor email address; is unexpected; the message contains poor grammar; and/or, the email asks you to click a link that appears to lead to a government website but when hovering over the link it does not lead to an official web address.
Know the status of your tax affairs and your accounts.
The Norton LifeLock survey revealed that one in ten respondents (11%) claim to never monitor their bank account for fraud, while 20 per cent have never changed their online bank account logins. Getting to know your finances will ensure you can identify any unexpected changes in your account as a result of cybercrime quickly. If you know you don't have debt with the tax office, then an email or phone call that states otherwise cannot be real. Monitor your credit cards for unauthorised charges, as well as your credit report for new accounts that you didn't open. Fraudulent activity may indicate that you're at higher risk of further fraud, including stolen tax refunds.
If you're filing your taxes online, use a secure Wi-Fi connection or a VPN.
Sixty-six per cent of Australian workers claim they do not use a VPN for their personal mobile, laptop, tablet or desktop computer, yet eight per cent of Australian workers have sent personal financial info/documents via public Wi-Fi. If that's you, one of the best ways you can protect yourself is to make sure your internet connection is secure and not a publicly available network. If you are not sure about the security of your internet connection use a VPN. Products such as Norton Secure VPN can help protect your personal information by encrypting all the data you send and receive online.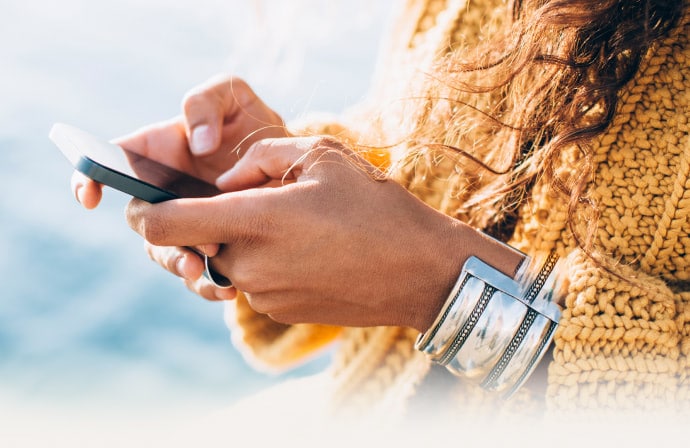 A security suite that helps protect your devices.
Free security software just doesn't have the resources to keep up with new threats as they emerge. That's why you need a multi-layered defense to security. Meet Norton Security Premium — protection for up to 10 of your devices.
1Norton LifeLock Cyber Safety Insights Report (NCSIR): The Australian sample of the Norton LifeLock Cyber Safety Insights Report was conducted online by The Harris Poll on behalf of Norton LifeLock™ among 1,002 adults aged 18+ year old between October 9-30, 2018.
2Norton LifeLock Tax Time survey: The Australian sample of the Norton LifeLock Tax Time survey was conducted online by Dynata on behalf of Norton LifeLock™ among 1,001 working Australian adults aged 18-64 years between 12th - 22nd April 2019.
Editorial note: Our articles provide educational information for you. Our offerings may not cover or protect against every type of crime, fraud, or threat we write about. Our goal is to increase awareness about Cyber Safety. Please review complete Terms during enrollment or setup. Remember that no one can prevent all identity theft or cybercrime, and that LifeLock does not monitor all transactions at all businesses. The Norton and LifeLock brands are part of Gen Digital Inc. 
---