The survey found over three quarters of Aussie kids use the internet unsupervised, and two thirds of parents do not limit access to certain websites and apps
---
It's tricky raising kids full stop. As a mother of two teenagers and someone who has worked in the cyber security industry for over 20 years, I've seen tech fads come and go. Layer on the vastly engaging Internet where anything is possible, and as parents, we definitely have a challenge on our hands!
The Internet is amazing for accessing information, entertainment and staying connected to our friends and I'm so proud that my kids are so incredibly tech savvy. I don't mind admitting, however, that sometimes it can feel difficult to monitor and manage their online behavior, or to protect them from potential threats.
As parents, we didn't grow up with the Internet and so are don't have our parent's practices as a frame of reference which means we're making the rules up as we go. This can be pretty daunting given the pace at which change occurs online and just as we innovate as a brand to keep up with technology, so do hackers. The good news is that at Norton we're committed to understanding families' needs and developing a suite of tools to help make this easy and stress free.
Every year we conduct a report in to the online habits of Australians to help us keep up to date with what's actually going on inside Aussie homes. It's called the Norton Cyber Security Insights Report, and the most recent iteration found that 80 per cent of parents said they're at least somewhat worried their child will be bullied online. The survey found over three quarters of Aussie kids use the internet unsupervised, and two thirds of parents do not limit access to certain websites and apps. We also found that most Australian parents worry their children engage in too much screen time, during which they could give out personal information or be lured into meeting a stranger. But, with less than a quarter of parents always supervising their children online, there is a gap between the fears and understanding about how to manage our kids' usage.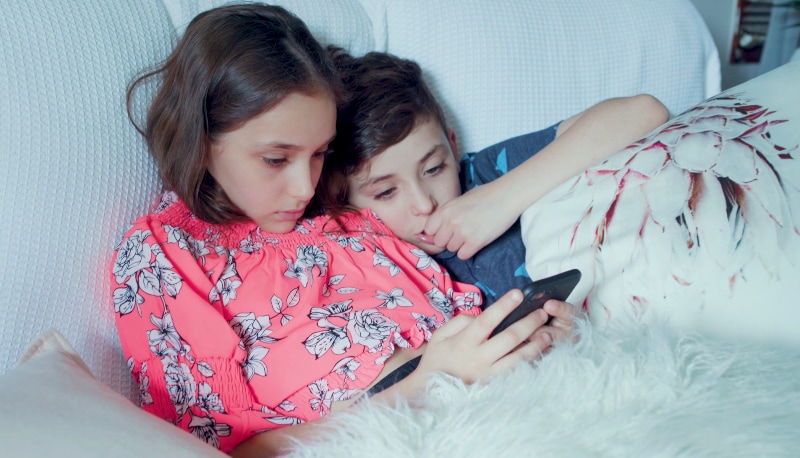 As part of our commitment to the cause, we're launching our Norton Raising Digital Natives campaign which is a social experiment conducted in collaboration with Dr Joanne Orlando, leading international expert on family and technology. We aimed to discover the best ways Australian parents can feel empowered when it comes to Internet usage within their homes to create a new and informed digital reality.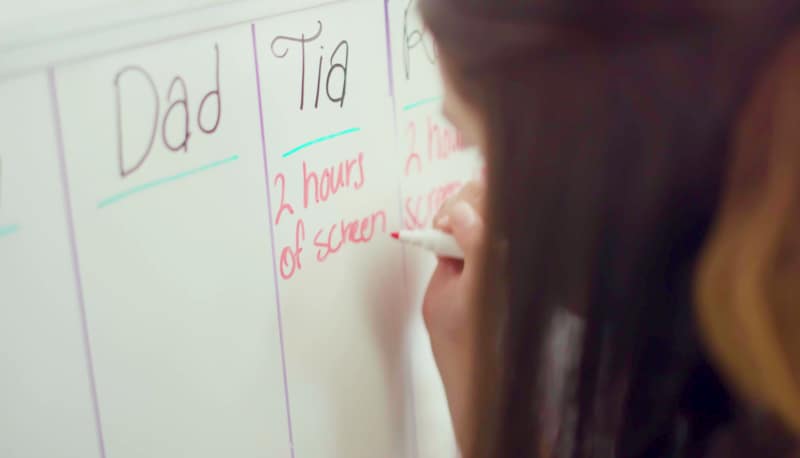 Focussing on the family of Simone and Graham Kirkwood, we developed the social experiment to place control of the home network back in Simone and Graham's hands, while increasing the family's engagement with one another and reducing screen time for their kids, Hailey (15), Tia (9), and Robbie (7).
The experiment saw Tia and Robbie take alternate nights to help make dinner, while the other remained nearby completing homework, playing or talking. During this time, social media was turned off but the rest of the Internet remained accessible. Not only did this result in an increase in interaction between Simone, Graham, Tia and Robbie, it was so successful that the sounds of everyone having a good time coaxed Hailey, a popular Instagram model, to leave her room and join them.
By empowering Simone and Graham with Norton security products that enabled them to dictate what elements of the internet their kids could use and when, they could set their fears aside, knowing they were providing a safe, secure environment for their kids to engage not just with the online world, but with one another too.
As a mother of two teenagers, Melissa Dempsey's experience raising digital natives draws a parallel with her over 15 years in the cyber security field; providing her with a unique perspective that has evolved with time and technology. 
Norton Raising Digital Natives
WATCH: Norton Raising Digital Native social experiment trailer:

RESOURCES: 

DOWNLOAD Tips: For tips and tricks on the go, download Norton's Raising Digital Native Top Tips here.

VIDEO TIPS: Tap into the advice of Dr Joanne Orlando via these five top tips.

Join the Norton Raising Digital Natives conversation on Facebook!

Editorial note: Our articles provide educational information for you. Our offerings may not cover or protect against every type of crime, fraud, or threat we write about. Our goal is to increase awareness about Cyber Safety. Please review complete Terms during enrollment or setup. Remember that no one can prevent all identity theft or cybercrime, and that LifeLock does not monitor all transactions at all businesses. The Norton and LifeLock brands are part of Gen Digital Inc. 
---