Help keep your browsing activity private by using a VPN on your Windows PC. Learn what a VPN is and how it helps to keep your information safe and private, especially when using public Wi-Fi.
---
When you browse the internet, your computer is continually generating and receiving messages. Your internet service provider (ISP) logs this information, including your internet protocol (IP) address and the sites you are browsing. Additionally, when you use public Wi-Fi, cyber criminals could potentially intercept your data, read your messages and steal your logins, passwords and credit card information. A virtual private network (VPN) can help protect your browsing activity by encrypting it. Read on to learn more about how a VPN works and what benefits it provides.
In this article
What is a VPN for Windows?
Reasons to use a VPN on a Windows PC
How does a VPN for Windows work?
What is the best VPN for a Windows PC?
Should you select a free VPN for Windows?
How to setup a VPN for a Windows PC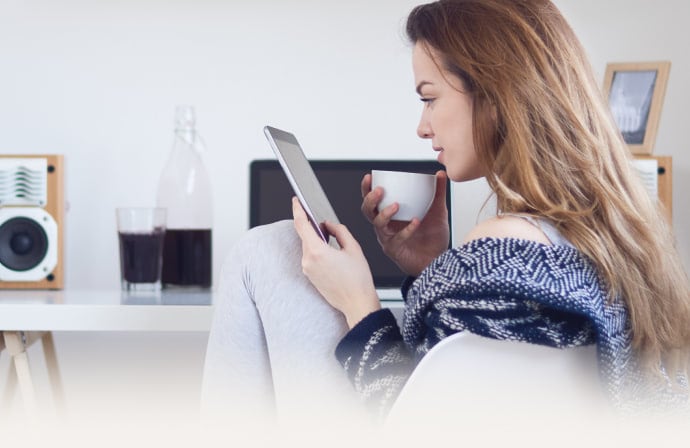 Your device may not be secure.
Public Wi-Fi isn't always safe. Without the right protection, your personal information could become public. Protect yourself with Norton Secure VPN. It encrypts the personal information you send and receive on public Wi-Fi to help keep it private wherever you want to log on.

Help protect your information with Norton Secure VPN.
What is a VPN for Windows?
A virtual private network provides privacy and security for your browsing activity by encrypting it. A VPN typically runs in the background of your Windows PC, so you can connect to it and then browse as usual. By using a VPN, you connect to one of the VPN provider's servers, so the IP address from which you are browsing would be that server's address rather than your own, providing privacy.
Additionally, VPNs encrypt your internet traffic to help protect against unauthorized access to it if it were intercepted. A VPN helps protect your PC browsing data when running Windows 10, Windows 8 or Windows 7. Many VPN subscription services also include use on other devices and operating systems as well. 
Your Windows device may require robust cybersecurity protection. If so, enhance your security with antivirus for Windows 10 or Windows 11.

Reasons to use a VPN on a Windows PC
Whether your PC is a laptop that you use on the go or a desktop that you keep at home, there are a number of reasons to use a VPN. When you browse online, your PC's IP address is connected to all of your activity. An IP address identifies your ISP and possibly even your location, including country, region, city and even GPS coordinates. When you use a VPN service, your browsing activity is connected to the IP address of the VPN's server, so yours is hidden while you are connected to the VPN. This provides you with privacy and anonymity online.
Another reason to use a VPN is for any times that you use a public Wi-Fi network. On public Wi-Fi, cyber criminals could see what you are doing and potentially intercept valuable information you might enter, such as your credit card numbers, usernames and passwords. Using a VPN is like creating a secure tunnel for your browsing activity. Once you connect to the VPN server, everything you do is within that "tunnel" and is encrypted. It's like having a private network over public Wi-Fi, so you can enjoy the convenience in a hotel, airport or café, but still keep your activity private.
How does a VPN for Windows work?
A VPN creates a private network by establishing a secure connection between your computer and a VPN server. When you connect to the VPN, you connect to the server in the location that you have chosen. Your browsing activity is essentially contained in a tunnel created through that connection, and is encrypted. Rather than associating your browsing activity with your PC's IP address, it's associated with the VPN server to which you are connected.
What is the best VPN for a Windows PC?
There are several points to consider when selecting the best VPN for your needs. As you are making your selection, consider the following features:
Encryption: Strong encryption technology
Bandwidth: Enough bandwidth for your use, especially for simultaneous use on multiple devices. Some providers will offer plans with unlimited data usage. 
Non-logging: A provider who does not keep logs of your browsing or downloading activity
Ad tracker blocking: Some VPN services will include the ability to block tracking cookies used by advertisers 
Server locations: Multiple server locations globally
Operating system: A VPN that works on your Windows PC as well as on other devices and operating systems you use. 
Support: Support from the provider when you need it, via various channels such as phone, email and chat
Should you select a free VPN for Windows?
Numerous vendors offer free VPN services, but there may be limitations regarding the strength of security, bandwidth and quality of service from the provider. Free VPNs may also cover their expenses by tracking your activity and using it to advertise to you. In fact, a study by the Australian Commonwealth Scientific and Industrial Research Organisation (CSIRO) found that of 283 VPNs tested, 75 percent of free VPNs contained tracking.1
A free VPN may be more likely than a subscription-based VPN to restrict amount of data usage, limit connection speeds, restrict number of simultaneous device use or have only a few server locations available. Many subscription-based services offer non-logging guarantees, whereas free VPNs may be less likely to do so. Before selecting a VPN for your use, be sure to review these different features to help in your selection process.
How to setup a VPN for a Windows PC
Once you select a provider, getting set up to use your VPN service can be easy. You'll follow the instructions from the provider to download the software and set up your account. Once you're set up and you have the software on your PC, open it to launch the VPN. If applicable, select the server location to which you want to connect, and turn on the VPN. Often, you can either let the client auto-select your VPN server or you can manually choose the server location yourself, if the VPN offers this option. Once you are connected to the VPN, you can browse as you normally would. The VPN runs in the background to protect your browsing activity.
1 https://research.csiro.au/ng/wp-content/uploads/sites/106/2016/08/paper-1.pdf
Editorial note: Our articles provide educational information for you. Our offerings may not cover or protect against every type of crime, fraud, or threat we write about. Our goal is to increase awareness about Cyber Safety. Please review complete Terms during enrollment or setup. Remember that no one can prevent all identity theft or cybercrime, and that LifeLock does not monitor all transactions at all businesses. The Norton and LifeLock brands are part of Gen Digital Inc. 
---