You might have heard that hackers can access your webcam. In the age of the Internet of Things, that's a pretty scary notion.
---
You might have heard that hackers have developed technology that makes it possible to access your webcam. In the age of the Internet of Things — where internet-enabled devices can connect to each other on your wireless network — that's a pretty scary notion.
It's easier than you might think to inadvertently install Trojan horse malware on your device. You might believe that you're downloading a legitimate program , or clicking on a harmless link. Once the malware infects your device, it can then install remote desktop software — meaning hackers can gain control of all extensions to your device, including your webcam.
Not only might hackers be looking through the webcam on your computer or tablet, but they might also be watching through your home security system or any other device on your network with a camera.
Think about it — how far are you from a camera right now? Just about every piece of technology has a camera installed these days. So how can you help protect yourself against webcam hacking? Here are nine ways to improve your webcam security.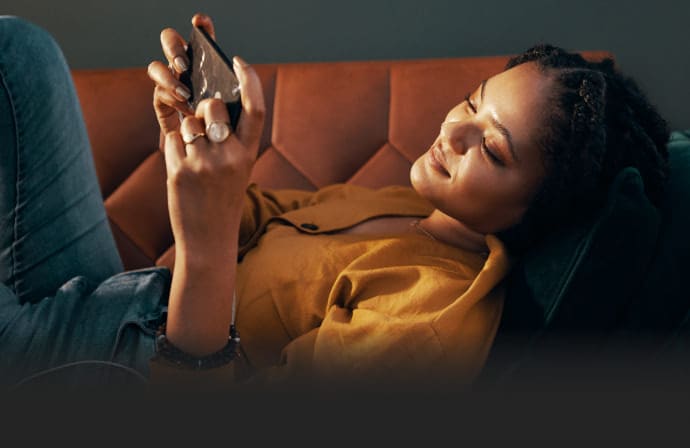 Help protect your digital life on your devices.
Are you afraid of losing your personal information or all the precious things on your computer? Get comprehensive protection with Norton Security Deluxe across all your devices – up to 5 PCs, Macs, smartphones or tablets.

Create an account today and try it free for 30 days on up to 5 of your devices.
1. Check to make sure your software is up to date
Keep your software up to date. This helps patch vulnerabilities in your network that could grant hackers access to your device.
Updating your software is pretty easy on Mac and PC devices, as well as iOS and Android systems. Keep reading for instructions as to how you can update your Mac, as well as links to get complete instructions for all your devices.
How to update software on Mac (for MacOS Catalina)
Choose 'System Preferences' from the Apple menu. Click 'Software Update' to check for updates.

Click the 'Update Now' button to install all available updates or click 'More Info' to see more details about each update.
Consider selecting '"Automatically keep my Mac up to date'" to install future MacOS updates. This also applies to apps downloaded from the App Store.
Detailed instructions are available on the Apple website.
How to update software on a PC
Click 'Start', navigate to 'Settings' and click 'Update & Security'
Click 'Windows Update', then click 'Change active hours'

 Set your preferred start and end times for active hours, then save
Detailed instructions are available on the Windows website.
How to update software on Apple iPhone, iPad or iPod touch
Open 'Settings', navigate to the 'General' menu and select 'Software Update'
Select 'Download and Install'

Select 'Install' (or select 'Later' if you prefer to install the update later)
Detailed instructions are available on the Apple website
How to update software on Android
Open the Google Play Store, navigate to the menu and select 'My Apps & Games'
Locate apps labelled 'Update'.

Select 'Update'

Detailed instructions are available on via Google support
It's easy to ignore those pop-up alerts that remind you it's time to update your software. Remember, your goal is to keep cyber-snoops out of your devices and one of the simplest steps you can take is to regularly update your device..
Doing so will also minimise the risk of anyone taking control of your webcam.
2. Use a firewall to lock down your network
A firewall is a network security system. It provides a wall of defence by monitoring traffic to and from your network. In short, it helps keep the bad guys out.
Your computer probably comes with a firewall, which will prevent unauthorized access to your computer. Keep in mind, most firewalls need to be turned on. If you've never
enabled your firewall, it's a good idea to do it now.
How to turn on your firewall on a Mac
Apple outlines the steps to take to turn on a Mac firewall. (This should work in OS X v10.6 and later.)
Choose 'System Preferences' from the Apple menu.
Click 'Security' or 'Security & Privacy'.

Click the 'Firewall' tab. Unlock the pane by clicking the lock in the lower-left corner and enter the administrator username and password.
Click 'Turn On Firewall' or 'Start' to enable the firewall.

Click 'Advanced' to customize the firewall configuration.
You can find other detailed instructions on the Apple website.
How to turn on your firewall on a PC
Do you use a PC? Microsoft has instructions explaining how to turn Windows Defender Firewall on or off. Here's how:
Select the 'Start' button.
Select 'Settings', then 'Update & Security', then 'Windows Security', then 'Firewall and network protection'.

Choose a network profile.
Under 'Windows Defender Firewall', switch the setting to On or Off

Microsoft offers other details online, plus a reminder that "turning off Windows Defender Firewall could make your device (and network, if you have one) more vulnerable to unauthorized access."
3. Secure your Wi-Fi
Hackers may target your home wireless router to gain access to your network. That means they might access details such as your emails, any social media or bank accounts that you're logged in to, personal schedule, and webcam.
Here are a few basic tips to help protect yourself.
Create a name and password for your router in 'Security Settings', then select a type of encryption (see No. 2 below).Tip: Avoid naming your router something that can easily be associated with you, such as your name or address. Also, make sure you create a complex password such as one using a random string of letters, numerals, and special characters.
Choose the most secure and recent form of encryption available. That's probably Wi-Fi Protected Access 2, also known as WPA2.
Be sure to save the updated information when prompted.
4. Avoid all suspicious links
Cybercriminals can gain control over your device — including your webcam — by tricking you into installing malware.
This is one of the reasons why you should never click on suspicious links in emails or download files from people you don't know. It's one of the most common ways that hackers gain access to your devices.
What's a smart defence system to protect your device? Only download attachments and click on links in emails from people that you trust. Even then, if something looks suspicious, contact them first to find out if it's legitimate — maybe they've been hacked! You can also search a website link to see how safe it is.
5. Don't chat with strangers online
A cybercriminal might chat with you online to get your personal information or trick you into downloading malware that compromises your webcam.
Here are a few do's and don't's to consider before deciding to chat with a stranger online.
Don't share anything that might be used to gain access to financial accounts, lead to identity theft, and enable other types of danger or fraud.
Don't overshare. Avoid providing personal details that someone could use in an attempt to break your passwords. Examples include date of birth, pet names, your high school or any other types of personal information that could be used to crack security questions or that you might use in passwords.
Avoid sharing pictures of yourself, your home, or anything that might lead a stranger to you.
6. Cover or unplug your webcam
If your webcam's indicator light turns on — and you didn't do it — it's a likely possible sign your webcam has been hacked.
Keep in mind that hackers can sometimes disable this light, so this is not the only indication that something is amiss with your device.
Indicator light aside, hackers have had real-life success hijacking webcams. Webcams
have been used to capture compromising images of unknowing victims and, in some case, have reportedly demanded ransom in exchange for not distributing the image or posting it on the web.
Some people, including Facebook CEO Mark Zuckerberg, opt for at least one low-tech solution — covering the device's camera with a sticker or tape. You can also purchase covers online that are designed to attach to your in-built webcam.
7. Get a virtual private network (VPN)
Security software does a lot of the work in blocking malware that could lead to someone remotely webcam hacking — but it is smart to add another layer of security.
That's where a virtual private network comes in.
A VPN can increase your online privacy and anonymity by creating a secured, private network from any internet connection you access, whether it be in your home or on a public Wi-Fi network.
Public Wi-Fi networks can be especially vulnerable to hacking, but a VPN helps protect the data you send and receive while accessing public networks.
8. Use trusted tech support
Unethical technicians could install remote-access programs when your device is being repaired. Make sure you trust your tech support. Always password protect your personal data before allowing a technician to access your computer, and ensure that you've read the technician's privacy policy first. After their work is completed, it's also a good idea to change the password to any program or system that the technician had remote access to, as an added layer of security.
9. Install and run security software on your devices
You might associate 'connectedness' with the Internet of Things, or IoT, devices in your home. Your security software also offers a kind of connectedness — a lot of the features work together to help protect you against webcam hacking and other threats.
Free security software is available, but it can lack the multi-layered defence that is required to protect against cyberthreats and it often can't keep up with new threats as they emerge.
Subscription software helps defend against ransomware, viruses, spyware, malware, and other online threats. It also helps protect your home network with a smart firewall and helps you manage protection for all your devices.
How to check if your webcam is hacked
There are two steps you can take to help determine if your webcam has been hacked.
1. Check your webcam light. If your light turns on while you are not using your webcam, there's a chance that your webcam has been hacked. However, another application running on your computer may have turned on the light so ensure that all other applications are closed first.
However just because your webcam light isn't turned on doesn't mean your webcam hasn't been hacked. Sometimes, hackers can disable your light. Keep in mind too that it's sometimes possible to turn off your webcam light in settings.
2. Run a security scan. By running a scan on your device to determine if your computer is infected, you can identify viruses or other security threats quickly and prevent their spread. For Windows 10 computers, go to 'Settings' and find the 'Updates & Security' tab, then click on 'Scan Now'. You can also run a scan using your security software or downloading a reputable antivirus application.
At one time or another, you've probably had that feeling you're being watched — even if it's just you and your webcam.
That's why it's smart to know about webcam security and that starts with learning how to secure your webcam to help prevent webcam hacking.
Sometimes it's nice to be alone.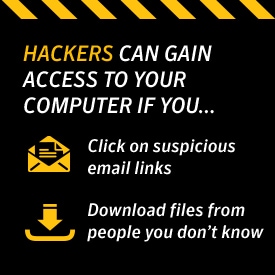 Editorial note: Our articles provide educational information for you. Our offerings may not cover or protect against every type of crime, fraud, or threat we write about. Our goal is to increase awareness about Cyber Safety. Please review complete Terms during enrollment or setup. Remember that no one can prevent all identity theft or cybercrime, and that LifeLock does not monitor all transactions at all businesses. The Norton and LifeLock brands are part of Gen Digital Inc. 
---