Working from home may mean relying on video-conferencing to do your job. But your connection may not be private or secure.
---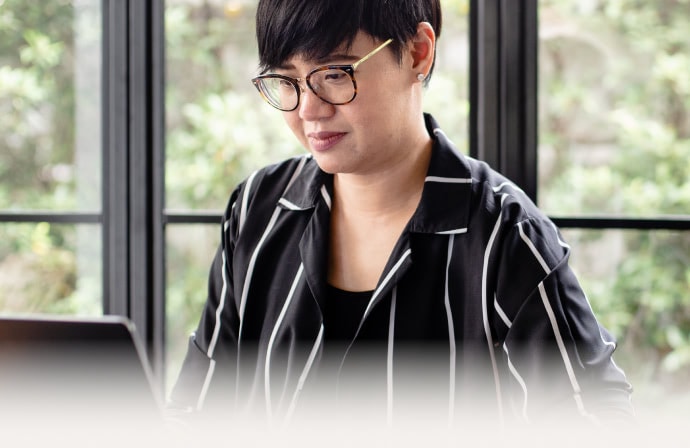 Try Norton 360 FREE 30-Day Trial* - Includes Norton Secure VPN

30 days of FREE* comprehensive antivirus, device security and online privacy with Norton Secure VPN.

Join today. Cancel anytime.
*Terms Apply
Teleconferencing is helping teams to meet during the outbreak of COVID-19. You might be isolated at home — professionally and socially — but video conferencing, streaming, and chat tools can help you to stay connected.

But keep in mind that video conferencing also can leave you vulnerable to security and privacy breaches. What are the risks related to these tools? And how can you use the tools safely while maintaining your privacy?
Security risks

Video conferencing tools like Zoom, Google Hangouts, Microsoft Teams, and WebEx Meetings can make communication easy. They let you see your doctors, colleagues, friends, and family members on-screen with the click of a button.
But here's something to consider. That ease of transmission could also make information easier for cybercriminals to access. It's a good idea to be aware of the security risks before getting on a video call with your work team or group of friends.
Most hosted cloud-based conferencing services have advanced security measures. But you still need to set up your teleconferencing tools effectively. That can help keep malware, hackers, and identity thieves out.
Privacy risks
Your webcam provides a window to your world. What if you mistakenly leave your webcam on? Or what if malicious software like spyware infiltrates your computer and lets a hacker spy on you through that camera?
It's possible. Or you might connect remotely to a conference call with unsecure Wi-Fi in a public place like a coffee shop or airport. Hackers may be able to gain access to that call as well.
This raises privacy concerns. If you're on a company call, legal or financial information — or trade secrets — could be stolen. If you're talking with your doctor, your sensitive healthcare information could end up in the hands of a cybercriminal who may be trying to get enough information about you to steal your identity to commit identity theft and fraud.
Privacy is another concern. Video conferencing privacy policies can be broad, enabling the services to collect and store a wide range of data. It might include information in cloud recordings, videos, messages, files, documents shared on screen, and whiteboards shown during a service.
To help avoid these and other privacy issues, consider taking these steps.
16 tips for using video conference services safely and privately
The privacy and security of a video call might depend on you. If you're joining that call from an unsecured device or on a Wi-Fi connection that isn't secure, you could be leaving yourself and your company vulnerable to unauthorized access.
Your goal in video conferencing is secure access. That means preventing unwanted third parties from joining in and gaining access to the data or devices of anyone on the call.
Here's some tips to help keep your calls more private and secure.
1. Follow company policies
If you're teleworking from home, it's important to know and follow your company's policies.
BYOD policy. Many companies have a Bring Your Own Device (BYOD) policy. If you do bring your own device, make sure you're abiding by that policy and your device is secure.
Staff training. Companies often have staff training programs to make sure all employees understand their rules. Stay current on security rules.
Endpoint security. Your company should ensure video conference endpoints and platforms have their own managers guarding against suspicious connections.
Network security. You and your organization both should take the necessary steps to make sure your network is secure. Your company also must make sure it can handle all of its teleworkers' devices and communications.
2. Ensure your home network security
It's essential to have a secure home network. Here are a few of the steps you can take to help ensure network security.
Configure firewalls to keep out unwanted guests.
Ensure your router is secure. One way to do this is by resetting your default login username and password. Make sure your router has up-to-date, secure encryption like WPA2 or WPA3.
Review your network settings. Make sure they're up to date with the latest security patches. Patches fix security flaws that could leave your network vulnerable.
3. Use secure Wi-Fi
Make sure your wireless internet connection is secure. Using public Wi-Fi or any internet connection that isn't secure could leave you vulnerable to eavesdroppers and hackers.
4. Ensure strong encryption
Make sure your video software is using strong encryption. What makes for strong encryption? Well-trusted algorithms (for example, AES) and generally longer keys for stronger encryption (for example, 256 is stronger than 128, 4096 is stronger than 2048, and so on).
5. Check your settings
To avoid vulnerabilities, check your security and privacy settings in the tool. For instance, a host of a call may be able to disable screen-sharing abilities in their pre-meeting setting or in admin controls.
You also can take administrative steps ahead of time. This includes disabling people from joining a call before the host, enabling a cohost, disabling file transfers to avoid sharing viruses, and disabling anyone from joining or rejoining a call once it has started.
6. Practice webcam awareness
Cybercriminals may use spyware — malicious software that enables them to spy on you with your webcam. What can you do? Always be aware of your webcam and what it could be exposing.
For instance, you could change your video background so other members of a video call can't see into your home.
Also, remember to turn off your webcam when your call ends. During meetings, if you don't need your camera on or if you're done sharing your part of a presentation, turn off your camera to be safe.
Here's how to turn off the webcam for your computers and devices.
Mac computer: Open Safari and go to the Safari Menu > Preferences > Camera and click on "Deny Camera Access" for any and all sites.
Windows computer: Go to the Start menu and click on Control Panel > Hardware > Sound > Device Manager > Imaging Devices > Webcam > Driver tab and select "Disable."
iPhone and iPad: Open the "Settings" app > Privacy > Camera > toggle off camera for any and all apps.
Android device: Go to the "Settings" app > apps > camera > permissions > click on "Disable" button.
If you don't want to take these steps to shut off your webcam completely, at least cover your webcam with an opaque piece of tape or paper, or an adhesive sliding webcam cover.
7. Set conservative permissions to control access
Setting permissions is important so you can maintain control over who is on the call. If you're setting up a video call with family members, this could be as simple as requiring everyone to have a password.
Or, instead of using a shared password — which could be easy for an unwanted third party to access — consider having a list of participants (so you know who is on the call) and requiring them each to authenticate to join the call. Companies can set up different access levels for different employees and teams.
8. Avoid open meetings
If you want to maintain your privacy, never use an open virtual meeting space. It makes it too easy for cybercriminals to join in.
9. Use a VPN
Setting up a reliable VPN or Virtual Private Network will encrypt your online activities and help ensure the data you send and receive over your Wi-Fi connection is secure.
As a privacy tool, a VPN masks your IP address, location, and search history to prevent things like location tracking.
10. Be careful what you share
Always be aware of what you're sharing. Be sure you aren't mistakenly sharing sensitive documents during a video call.
11. Communicate group expectations.
Video conferencing can be an effective platform for group communication, but it's important to set privacy expectations with everyone in your group.
It's a good idea to make sure your team or friends agree on the privacy of your communications and have taken steps to ensure your communications are secure on both ends.
12. Engage in effective password management
Always reset your default login credentials and set strong passwords for your router and any devices you'll use for video conference calls.
For instance, if you're using your smartphone for a video call for work, make sure you've set a strong password for your phone as well — and keep that password private.
Also, lock your devices when they're not in use.
Your password should be a complex, unique combination of at least 12 uppercase and lowercase letters, numbers, and symbols. Remember to update your passwords regularly, and never use the same password for different accounts.
A password manager can help you set strong passwords. Password managers are software applications that create and store strong passwords with a high level of encryption. This makes your passwords difficult to hack. Plus, you only have to remember one master password.
13. Use two-factor or multi-factor authentication
Strong passwords give one layer of protection. You can add another layer by setting up two-factor authentication or multi-factor authentication. Two-factor authentication requires an additional code to sign in to an account. Often, the code is delivered to your smartphone.
14. Update programs regularly
Keep your operating system and applications updated, including your video-conferencing app or platform. This will help ensure they have the latest patches to protect against malware and other threats.
It's a good idea to adjust your device's setting to automatically update applications when new versions are available.
15. Beware of phishing and other online scams
Never click on unknown links or attachments in unsolicited emails — even if they look legitimate. Phishing emails often include links or downloads designed to access sensitive personal information or install malware on your device.
A web link in an email might look like it's legitimate, or look like it's from someone you know, but be careful. It's smart to always go directly to the secure website, which will have "HTTPS://" and a padlock in the address bar.
If you have malware on any device you're using for video conferencing, it could make you and other members of the group vulnerable to security and privacy threats.
16. Install security software
It's important install and run strong security software on all your devices. It can help give you protection and peace of mind while connecting online with the outside world.
Bottom line: Video conferencing can help bring people together when face-to-face meetings aren't possible. But it's smart to take steps to help make sure your devices and data are protected.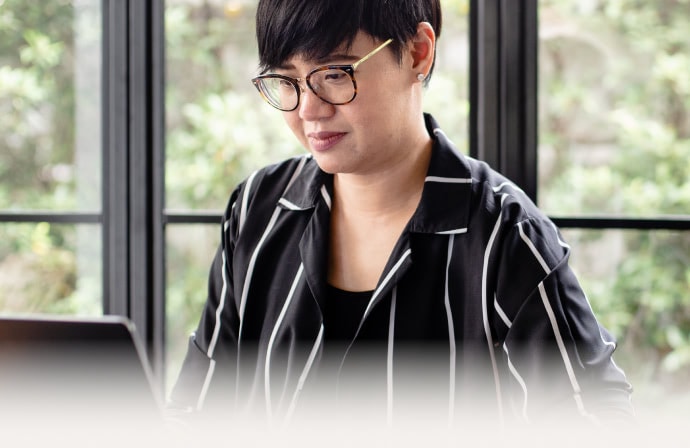 Try Norton 360 FREE 30-Day Trial* - Includes Norton Secure VPN

30 days of FREE* comprehensive antivirus, device security and online privacy with Norton Secure VPN.

Join today. Cancel anytime.
*Terms Apply
Editorial note: Our articles provide educational information for you. Our offerings may not cover or protect against every type of crime, fraud, or threat we write about. Our goal is to increase awareness about Cyber Safety. Please review complete Terms during enrollment or setup. Remember that no one can prevent all identity theft or cybercrime, and that LifeLock does not monitor all transactions at all businesses. The Norton and LifeLock brands are part of Gen Digital Inc. 
---